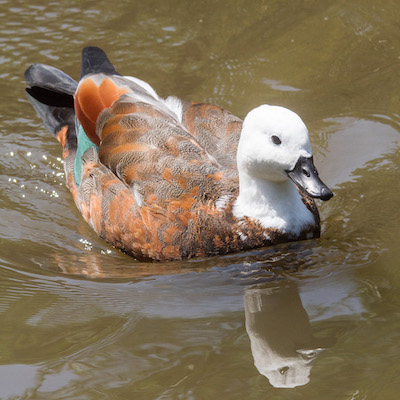 Other name: Paradise duck.
Maori names: pari, pūtangitangi.
Tadorna variegata.
New Zealand's largest and most vocal duck, and also our only shelduck (large waterfowl with goose-like features). The female has a white head with rusty brown body, whereas the male has a black head and dark coloured body. 
Found: Only in New Zealand. Around the country in paddocks, tussock grassland, urban parks and wetland areas.
Conservation status: Not threatened.
Threats: Unlike other native birds, they have actually benefitted from native forest being converted to pasture but are still vulnerable to predators such as stoats and ferrets.