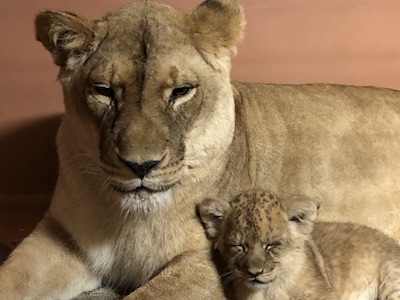 BORN: 2nd August 2011.


Bella is our most confident and largest lioness.
Being confident, she is not afraid to get in amongst the males at feeding times. She is always the first to find, claim and defend any new enrichment items. Bella is one of the only lions we've ever had that will eat pork, although reluctantly.
Unusually for a lioness, Bella can get quite grumpy at times and sometimes has a short fuse. She has been known to growl at visitors if they have annoyed her - for example if someone is standing in her line of sight when she is eyeing up a small child or something else of interest.