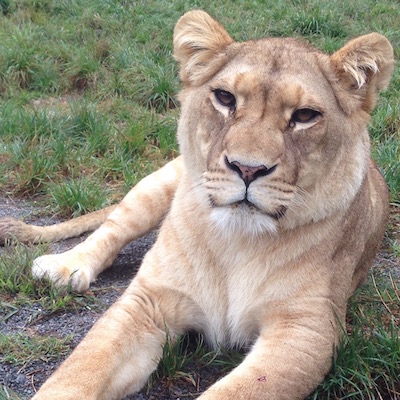 BORN: 21st February 2012.

Left Paradise for Pouakai Zoo in New Plymouth in December 2021.


Ayla is our smallest lioness.
She is a real sweetheart and has a lovely relaxed nature.
She doesn't like conflict, and although she is confident, she tends to stay away from any aggression at feeding time. For this reason you will notice she doesn't have many scars on her face.
The rare times that Ayla is ever aggressive is when she is really hungry. Normally a placid and quiet lioness, she will fight off any lions that come anywhere near her during this time, including the males, and they all know to keep well away if she is grumpy.