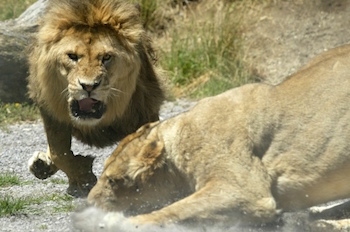 Every day at 2.30pm our Lions are fed.
Lions can lie around and sleep for up to 20 hours a day, so feeding time is a great time to get up close to our Lions, see them active and also learn a bit more about them all.
Our Lion feeding happens every day, no matter the weather.
Feeding lasts for approximately 15-20 minutes.