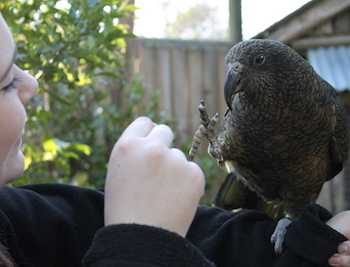 PLEASE NOTE: Due to the intimate setting of our Kea and Possum feeding, unfortunately this will not be taking place while NZ is at COVID-19 alert level 2.
We feed our kea and possum every day at 3pm, and you're welcome to come along.
Meet our kea (NZ's cheeky mountain parrot) and see how intelligent they are.
Next door lives our possum. Hear about the damage they cause to New Zealand's environment and native birds like the kea.